FAQs
Getting Started
How to sign up?
---
After downloading the app, open it. Click "Create Account" and it will ask you to do the things.
---
Why have I not received my confirmation email?
---
Check in your junk mail. If you have a Gmail account check your "promotions". If you have Hotmail check "other".
---
Hardware/Device Requirements?
---
Sovranti requirements are pretty accessible. Most any device made in the past four years that is running Windows 10, Android 5.0+, iOS 12.2+ or MacOS 10.9+ will work. 3GB of device memory (RAM) is required.
---
How to change my avatar & start a game?
---
After you log in, go to "table options", then click on "games". Pick a game from your game shelf, and click "select game". Then, click "Create Table". When all your friends have taken their seats at your table, everyone hits ready and the game launches.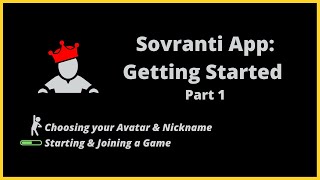 ---
Where is it available?
---
Download for PC on our website. Also, Google Play and Apple App Store in the US. Click HERE to visit our Install Page.
---
How to find a game on Sovranti?
---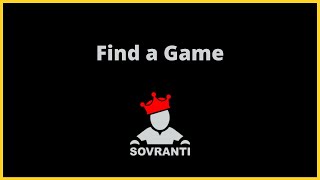 ---
How do I use the camera controls & in-app voice?
---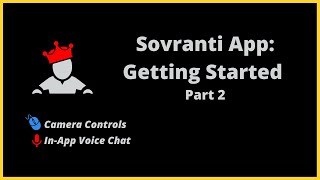 ---
---
About Sovranti
What is Sovranti?
---
Sovranti is an online, board gaming platform that you can play with your phone, tablet, PC or Mac.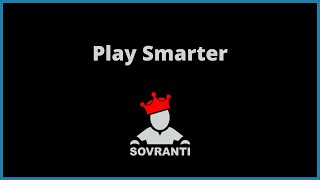 ---
Will there be more games in the future?
---
Yes! We're just getting started. We are currently in Early Access. We hope to add 2 titles a month moving forward.
---
Are there Ads?
---
No and hopefully we can keep it that way.
---
Why is it an App?
---
To give the best, most consistent experience no matter what device you or your friends are using.
---
Can you customize the avatars?
---
Not yet. For now you can choose from our avatar selection, and we are working to add customization in the future.
---
How do you pronounce Sovranti?
---
Sovranti is pronounced like sovereignty. Players are in control of their gaming experience.
Don't worry if you say it differently, you are not the first and you won't be the last, but here's an image of the Sov-ran-Tea to help you remember.
---
---
Upgrade
How do I get access to play all the games?
---
Upgrade your account to Gold or Platinum. To upgrade your account, visit our upgrade website.
---
What is the difference between Gold and Platinum?
---
Gold allows you to play all the games on the platform with other gold and platinum members. Platinum unlocks the entire library for everyone at your table, including silver members.
---
---
Still have questions?
Visit our contact page and send us a message. We're happy to help!